Can I buy boxes and other packing products from Central Maui Self Storage, Wailuku Self Storage and Kihei Maui Self Storage?
Yes, we offer a complete line of moving materials from boxes to bubble wrap. Additionally we offer specialty materials such as wardrobe, television, and mirror boxes. Our moving materials are priced competitively.
Do you have moving carts available?
All of our facilities maintain a large fleet of "push carts" that may be used free of charge. All of our interior units are accessed through wide hallways and a large elevator for 2nd and 3rd floor units.
Do you have video cameras?
Yes, all of our facilities offer a state-of-the-art security system utilizing 16 video cameras placed at points of entry and exit, as well as other areas throughout the facility.
What is a roll-up door?
Roll-up doors are the most common door in self storage. They are accessed by sliding a latch and lifting the door upward, similar to the motion of a garage door. Roll-up doors allow you to maximize the usage of your space.
Can I get a lock when I rent a unit?
Yes you can purchase a new lock at all of our facilities. We recommend purchasing a disc lock to ensure the highest level of security. Disc locks cannot be cut with bolt cutters, are pick-proof, weather proof, and built from hardened steel.
What is a drive-up unit?
A drive-up unit is an outside unit, located on the first floor of the facility, with access from outside. They can be accessed 24 hours a day, and give you the ability to load your belongings directly from a vehicle or truck.
What's the difference between office hours and facility hours?
The office hours are the hours of operation for the property. During these hours the Operations Manager and Storage Specialists will be available to assist you with your storage needs or moving and packing supplies. The facility hours are the hours of access to your unit.
What kind of security do you have?
All of our facilities take great pride in protecting your belongings and strives to provide state-of-the-art security. We feature coded access, monitored video surveillance, a well-lit facility, individual door alarms and personal locks available for purchase.
What are the payment terms?
Typically, our leases our month-to-month but we can also offer you the flexibility of long-term leases. We also offer Auto-Pay. We can automatically charge your Mastercard, Visa, or checking account each month. You may also pay online when you sign up for our online access.
What are your specials?
The best way to learn of our specials is to contact a Storage Specialist on site. We currently offer a short term and long term specials, in additions to discounts for seniors, military, police, firefighters, and ocean safety and their families.
What are your Privacy Policies?
Our privacy policies are outlined in our: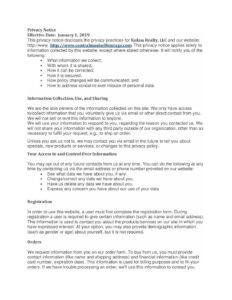 Privacy Policy